If you need to make a windscreen claim, we'll be there for you 24/7. The work will be carried out by our partners Autoglass or National Windscreens.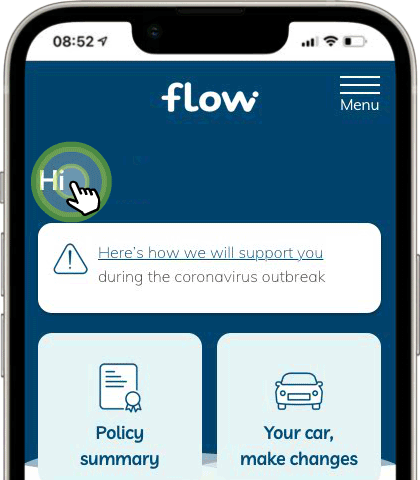 Calls will be recorded.

Our phone line is for claims only. Everything else can be done online in your Flow Account.

With Flow's online self-service, you're free to make changes to your policy yourself anytime. There's no hanging about and it means we can prioritise calls from people who need us most.

Our FAQ pages have the answers to most queries but if you do need to get in touch, or want to tell us about a technical difficulty, just email flowinsurance@lv.co.uk and we'll get back to you.