Add breakdown cover to Flow Annual car insurance - there 24/7
We'll be there when you need us. If you have breakdown cover with Flow and you need us to come to the rescue, just call the number below...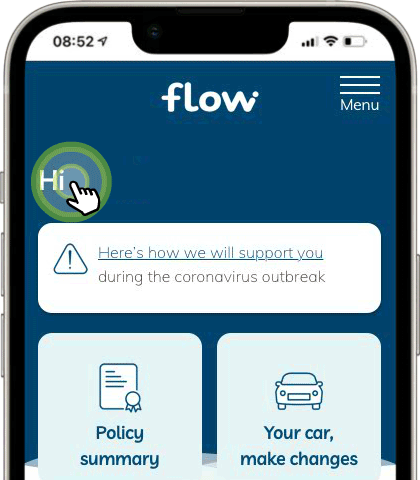 Calls will be recorded. For Text Phone, first dial 18001.
Our phone line is for claims only
Everything else can be done online in your Flow Account.
Our FAQs can answer most queries but if you do need to get in touch, or want to tell us about a technical issue, just email flowinsurance@lv.co.uk and we'll get back to you.
Compare Flow breakdown cover levels
Your way or the highway. You'll only pay for what you need (fair's fair.) Choose the level of cover that works for you and we'll take it from there.


Local
National
European
Price
£26
£74
£110

Cover for anyone driving the vehicle







Cover at home
Cover starts 1/4 mile from home







Same day recovery to anywhere in the UK
Within 10 miles of the breakdown






Hire car, alternative transport or overnight accommodation








European breakdown cover